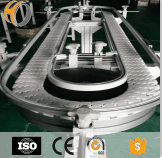 The plastic circular flexlink chain conveyor for milk powder
Item specifics
Material of Frame

Aluminium structure
Material of Chain

POM Flexible Chain
Height

According to customer's requirment
Width of Chain

44mm , 63mm , 83mm , 103mm
Minimum Sideflex Radius

150mm
Material of Drive

Stainless steel 304
Description
Conveyor of Flexible Chain System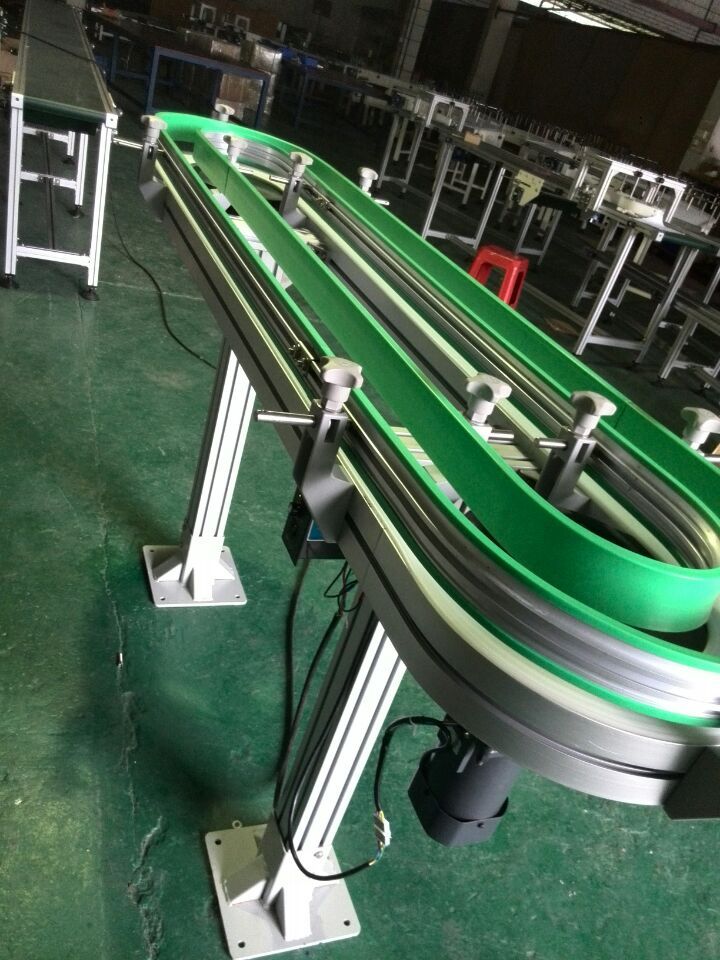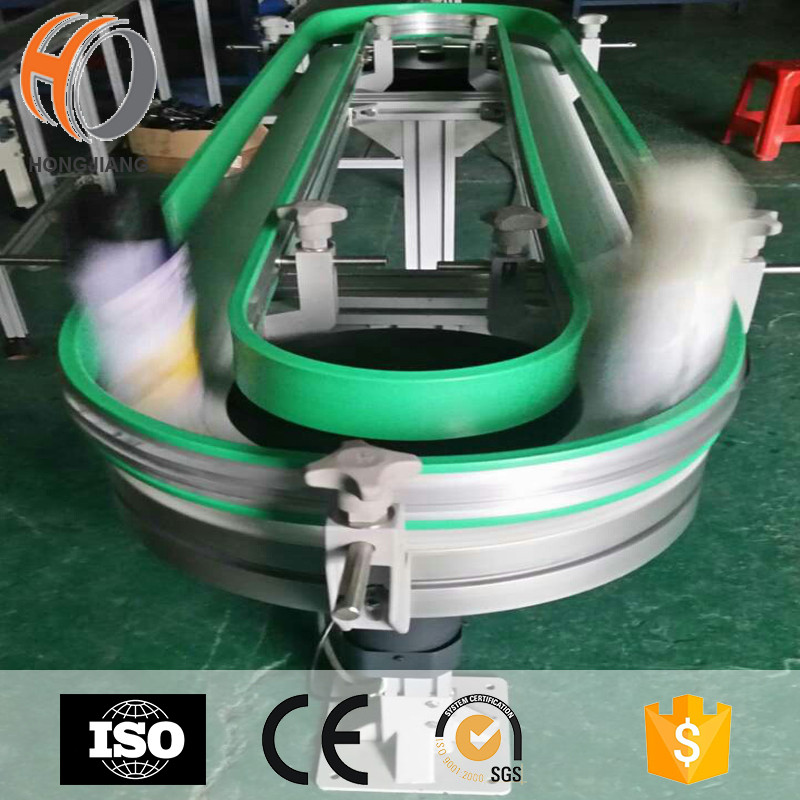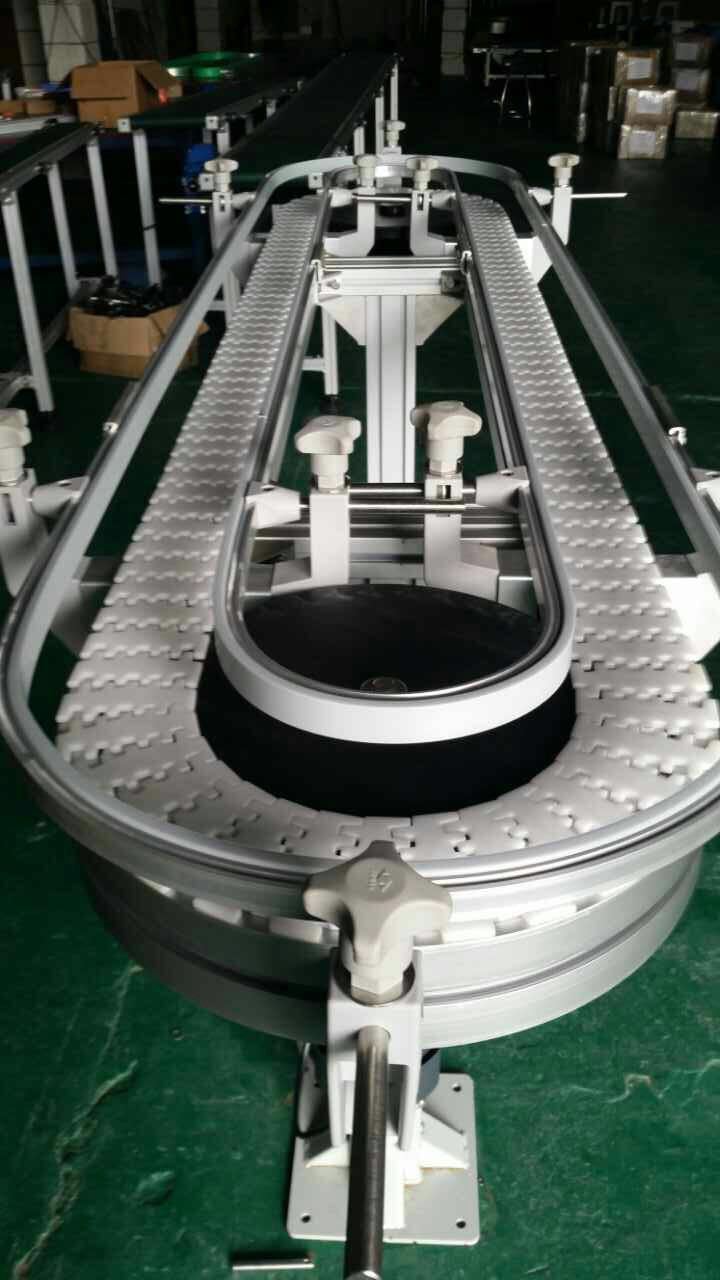 CONTACT US
Whether you're a buyer or just have a question about our products,HongJiang is committed to providing a rewarding customer experience. Select the most convenient way to reach us, and we look forward to assisting you.
Need help? Have a question? Get instant answers 24/7.
We're here to help. Whether you have questions about your coveyor chain, our products, navigation, warranty and more, your answers are just a click away. It's available 24/7. Please visit our Frequently Asked Questions today.
Chat with me on line, give me a call, leave message or send me e-mail.
Address: 18 Lingxin streset, Lingtou village, Luogang district, Guangzhou city, China
Contact: Karri
Telephone:86-15013068448

Skype: Karri Yao
Email:sales5_hj@hotmail.com
Wechat/whatsapp:+86-15013068448